Tips and Tricks for Buying and Selling
Are you looking for a comfortable yet affordable seating option for your home? Second hand sofas for sale may be the answer. Buying a used sofa can be a great way to save money while still finding a piece that fits your style and needs. In this article, we'll share tips and tricks for finding the perfect second hand sofa for sale. From where to look to how to inspect and maintain the sofa, we'll cover everything you need to know to make the buying and selling process as smooth as possible.
The Advantages of Buying Second-hand Sofas
When it comes to buying furniture, one of the main benefits of buying a second-hand sofa is the cost savings. Used furniture is typically priced lower than new furniture, allowing you to potentially save hundreds of dollars on your purchase. This can be especially appealing if you're on a tight budget or looking to furnish a new home without breaking the bank.
Another advantage of buying a second-hand sofa is the unique and vintage options available. You may find unique or vintage pieces that are no longer available new, which can add character and charm to your home. It can also be a great way to support local businesses, as many second-hand stores are locally owned and operated.
It's important to note that not all second-hand furniture is eco-friendly. Some pieces may contain harmful chemicals or be made from non-sustainable materials. When shopping for second-hand furniture, prioritize pieces made from natural materials and free from harmful chemicals.
Buying and selling second-hand sofas can have a positive impact on the environment. By reusing furniture, we reduce the amount of waste that ends up in landfills and decrease the demand for new furniture production. Additionally, buying second-hand furniture supports local businesses and reduces the carbon footprint associated with transportation and shipping of new furniture.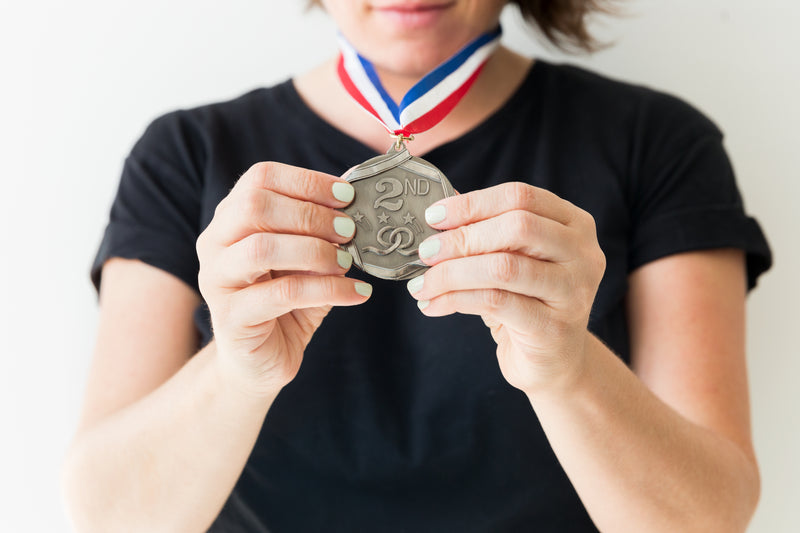 Where to Find Second-hand Sofas for Sale
Are you looking for a second-hand sofa, but not sure where to start? Here are some of the best places to look:
Online Marketplaces
Online marketplaces like Craigslist, Facebook Marketplace, and eBay are excellent places to search for second-hand sofas. You can easily filter your search results by location, price, and other relevant factors to find the perfect sofa for your home. In addition, you can also read reviews or ratings of the seller to ensure a safe transaction.
Local Classified Ads
Check out your local newspapers and online classified ads for furniture listings. Many of these classifieds have dedicated sections for buying and selling used furniture, including second-hand sofas. This option can be especially helpful if you're looking for a sofa in your immediate area.
Second-hand Furniture Stores and Consignment Shops
Second-hand furniture stores and consignment shops are other great places to look for second-hand sofas. These stores often have a wide selection of furniture, including unique and vintage pieces that may not be available elsewhere. Additionally, some of these stores offer delivery services, which can make it easier for you to get your sofa home.
Social Media Groups and Online Forums
Social media groups and online forums dedicated to buying and selling used items can also be helpful in finding a second-hand sofa. Join groups or forums that are specific to your area or region, as this can help you connect with other buyers or sellers more easily. In these groups, you can often find valuable information about available furniture, ask questions, and even negotiate prices.
No matter where you choose to look for a second-hand sofa, always remember to inspect the sofa thoroughly and negotiate the price with the seller. Happy hunting!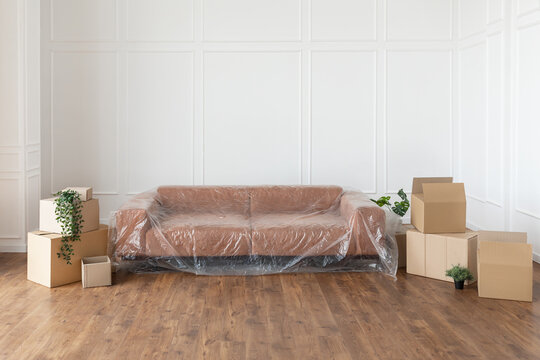 Tips for Inspecting a Second-hand Sofa Before Purchase
Once you've found a second-hand sofa that you're interested in, it's crucial to inspect it thoroughly before making a purchase. Here are some things to look for:
Signs of Wear and Tear
Look for signs of wear and tear on the sofa such as scratches, dents, or discoloration. While some wear and tear is normal on a second-hand sofa, excessive damage may indicate that the sofa is not in good condition. Check the sofa's legs for any wobbling or looseness, as this could indicate a weak frame.
Stains and Odors
Check the sofa for any stains or odors. If the sofa has a strong odor or visible stains, it may be difficult to remove them completely. Be sure to check the cushions and the back of the sofa for any hidden stains or smells.
Frame and Structure
Inspect the frame and structure of the sofa to ensure it's sturdy and in good condition. Look for any cracks or signs of damage that could affect the durability of the sofa. Pay attention to the sofa's weight; a heavier weight may indicate a sturdy frame, whereas a lighter weight may indicate a weaker frame.
Cushioning and Springs
Finally, test the cushioning and springs of the sofa to make sure they are comfortable and in good condition. Sit on the sofa and test the cushions to see if they are too firm or too soft, and check the springs for any signs of wear. Make sure to test the sofa's reclining feature if it has one, to ensure it works properly. If possible, unzip the cushion covers and inspect the foam padding for any signs of wear or damage.
By thoroughly inspecting the second-hand sofa before purchase, you can avoid any surprises and ensure that you're getting a sofa that is in good condition and meets your needs.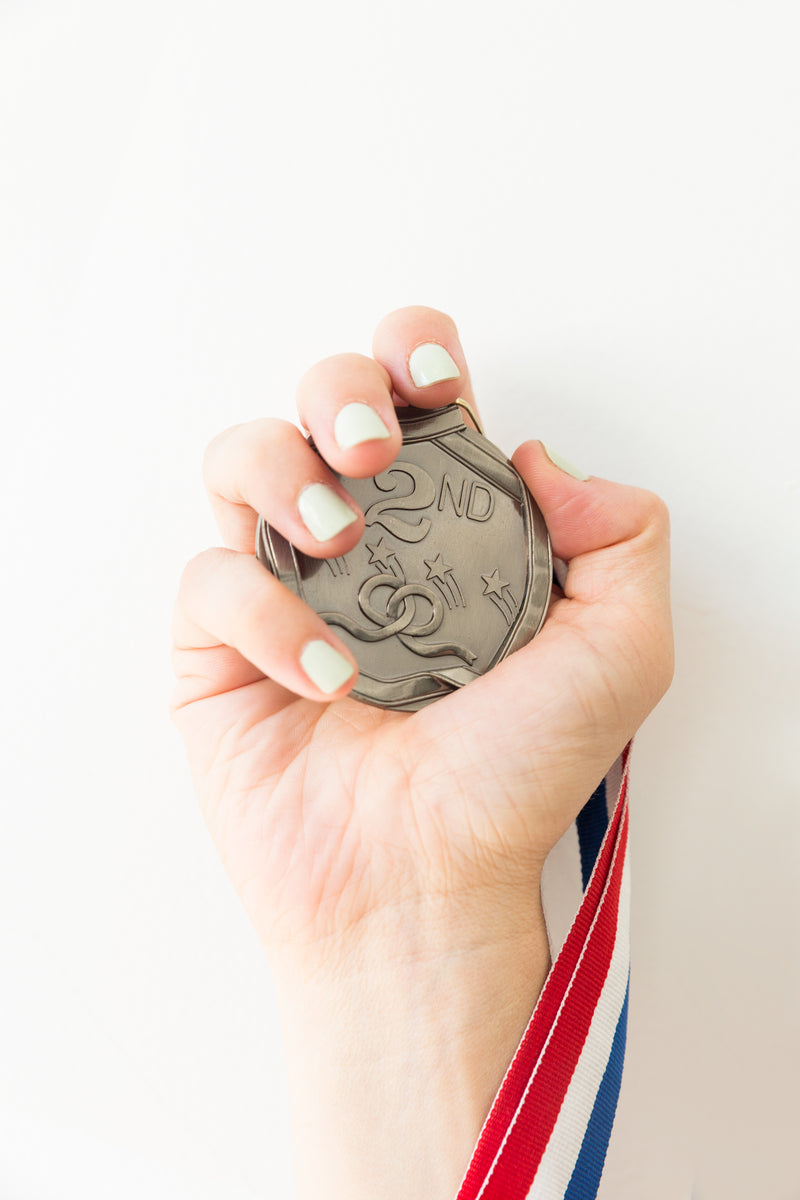 How to Clean and Maintain a Second-hand Sofa
After purchasing a second-hand sofa, it's crucial to clean and maintain it properly to ensure longevity. Here are some tips to help keep your sofa in top shape:
Use Upholstery Cleaners and Stain Removers
Sofas are prone to stains and odors, especially if they've been previously used. An upholstery cleaner or stain remover can get rid of these blemishes effectively. Make sure to follow the instructions on the product carefully to avoid damaging your sofa.
Regular Vacuuming and Deodorizing
Vacuuming your sofa regularly can help remove dirt, dust, and debris that may accumulate over time. You can also deodorize your sofa by sprinkling baking soda on the cushions and letting it sit for a few hours before vacuuming it up. This will help neutralize any unpleasant odors.
Flip and Rotate Cushions
To prevent uneven wear and tear, it's essential to flip and rotate the cushions regularly. This simple step can help prevent sagging and extend the life of your sofa.
Protect from Sunlight and Moisture
Direct sunlight can cause the fabric of your sofa to fade and become discolored, while moisture can lead to the growth of mold and mildew. To protect your sofa, position it away from direct sunlight and use a dehumidifier to keep the air dry. It's also important to avoid spilling liquids on your sofa and to clean up any spills immediately to prevent staining.
By following these simple steps, you can keep your second-hand sofa looking and feeling great for years to come.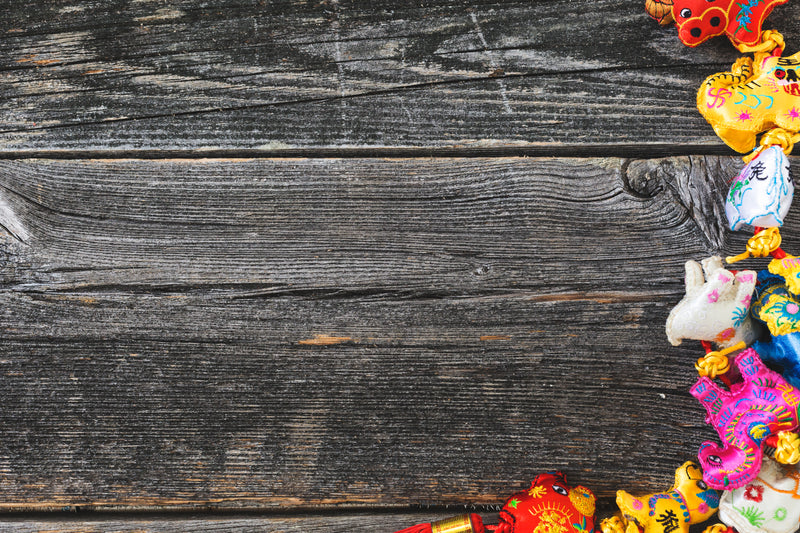 Factors to Consider When Buying a Second-hand Sofa
When shopping for a second-hand sofa, it's important to consider several factors to ensure you find the right piece for your needs. Here are some things to keep in mind:
Size and Dimensions
The size and dimensions of the sofa are critical considerations. Measure the space carefully and choose a sofa that fits the area you have available in your home. Be mindful of the size of the sofa, as well as its length, width, and height.
Style and Design
The style and design of the sofa is another crucial factor. Look for a sofa that complements your existing decor and fits in with your overall design aesthetic. Consider the style of your other furniture and choose a sofa that matches.
Material and Color
When choosing a sofa, consider the material and color that suits your preferences. Consider factors such as durability, ease of cleaning, and how the material will feel against your skin. Choose a color that complements your home decor.
Brand and Quality
The brand and quality of the sofa will determine how long it will last. Look for reputable brands with a track record of producing high-quality furniture. Check the frame, cushions, and upholstery to ensure they are in good condition.
Insider Tips for Buying and Selling Second-hand Sofas
In addition to the tips and tricks outlined in the article, here are some insider tips for buying and selling second-hand sofas:
Buying Tips
Check the legs: Make sure the legs of the sofa are sturdy and in good condition. Loose or wobbly legs can be a sign of structural damage that may be difficult to repair.
Look for quality materials: Prioritize quality materials when shopping for a second-hand sofa, such as hardwood frames and high-density foam cushions. These materials are more durable and will last longer than cheaper alternatives.
Consider reupholstering: If you find a second-hand sofa that you love but don't like the fabric, consider having it reupholstered. This can be a cost-effective way to update the look of the sofa while still getting a high-quality piece.
Selling Tips
Be honest about the condition: When selling a second-hand sofa, be honest about the condition and any flaws or damage. This will help to build trust with potential buyers and ensure a smoother transaction.
Use high-quality photos: When creating a listing for your sofa, use high-quality photos that showcase the piece from multiple angles. This will help to attract more potential buyers and increase the chances of a sale.
Price competitively: Research the market to determine a fair price for your sofa, and be willing to negotiate if necessary. Pricing too high can deter potential buyers, while pricing too low can undervalue your piece.
The Future of Second-hand Sofas
The future of buying and selling second-hand sofas looks promising as more people become conscious of the environmental benefits of reusing furniture. With the ongoing trend towards sustainability, we can expect to see a rise in the demand for second-hand furniture in the coming years. This trend is likely to result in more businesses specializing in the sale of second-hand furniture, both online and offline.
One potential area of growth is in the upcycling of second-hand sofas. Upcycling involves taking an old piece of furniture and giving it a new lease of life, often by repainting, reupholstering, or adding new features. This can be a fun and creative way to make your second-hand sofa feel unique and personalized, while also reducing waste.
Another trend that is likely to continue is the use of online marketplaces and classified ads to buy and sell second-hand furniture. These platforms have made it easier than ever to connect buyers and sellers, and can be a great way to find unique and affordable second-hand sofas.
Overall, the future of second-hand sofas looks bright as more people embrace sustainable living and seek out eco-friendly alternatives to new furniture.
Conclusion
In conclusion, buying and selling second-hand sofas can be a great experience that saves you money and helps the environment. By following the tips and tricks outlined in this article, you can ensure a successful transaction and enjoy your new (to you) sofa for years to come.
When looking for a second-hand sofa, prioritize quality materials, inspect the sofa carefully before buying, and negotiate the price to get the best deal possible. When selling a second-hand sofa, make sure to clean and prepare it well, price it competitively, and respond promptly to inquiries from potential buyers.
Don't forget to take care of your sofa properly, using upholstery cleaners, rotating the cushions regularly, and protecting it from direct sunlight and moisture. This will extend its lifespan and ensure it stays comfortable and beautiful for years to come.
With these tips in mind, you can find the perfect second-hand sofa for your home or sell your own used sofa to a happy new owner. Remember, buying and selling second-hand not only saves you money, but also helps reduce waste and support local businesses.
---
As a professional interior designer with over 10 years of experience in the industry, I have seen firsthand the benefits of incorporating second-hand furniture into a home's decor. In fact, a recent study by the Sustainable Furnishings Council found that buying used furniture can reduce carbon emissions by up to 100 pounds per item. Additionally, my work with various clients has allowed me to discover the best places to find high-quality second-hand furniture at affordable prices. I have also developed a keen eye for inspecting and maintaining used furniture to ensure it remains in top condition for years to come.