Formal Shoes for Men: The Ultimate Style Guide
Are you a fashion-forward gentleman looking to make a powerful statement with your footwear? Look no further! In this comprehensive guide, we'll explore the world of formal shoes for men, covering everything from classic styles to the finest materials and top brands. Whether you're dressing up for a special occasion, a business meeting, or simply want to exude sophistication daily, we've got you covered!
1. The Power of Formal Shoes
Before we dive into the various styles, let's understand why formal shoes are an essential part of a man's wardrobe.
Formal shoes project professionalism and confidence, making a lasting impression in both personal and professional settings.
The right pair of formal shoes elevates your overall appearance, adding a touch of elegance to any outfit.
They provide optimal support and comfort, ensuring you stay comfortable even during extended periods of wear.
2. Classic Styles of Formal Shoes
2.1 Oxfords: Timeless Elegance
The Oxford shoe is a classic and sophisticated choice, perfect for formal events and business settings. Its closed lacing system and sleek design exude refinement and simplicity.
2.2 Derbies: Versatile and Stylish
Derby shoes offer a slightly more casual appeal than Oxfords, making them suitable for both formal and semi-formal occasions. Their open lacing style adds a touch of versatility and comfort.
2.3 Loafers: Sophistication with Ease
Loafers strike the perfect balance between formal and casual. Ideal for business-casual events, they come in various styles, including tassel, penny, and bit loafers.
3. Materials That Define Quality
The choice of materials greatly influences the durability, style, and comfort of formal shoes. Let's explore the finest materials available.
3.1 Leather: A Timeless Classic
Leather is the go-to choice for formal shoes due to its durability and elegant appearance. Full-grain leather and calfskin are among the top options for their high-quality and longevity.
3.2 Suede: Casual Elegance
Suede shoes bring a unique touch of casual elegance to formal wear. Perfect for adding texture and sophistication to your outfit, they are best reserved for dry weather conditions.
3.3 Patent Leather: For Special Occasions
If you're aiming to make a bold statement, patent leather is the way to go. Its glossy finish exudes luxury and is perfect for black-tie events and weddings.
4. Top Brands for Formal Shoes
4.1 Allen Edmonds: Craftsmanship at Its Finest
Allen Edmonds is renowned for its meticulously handcrafted shoes, epitomizing timeless style and unparalleled quality.
4.2 Johnston & Murphy: Comfort Meets Style
With a legacy of over 170 years, Johnston & Murphy offers a wide range of formal shoes that blend comfort with refined aesthetics.
4.3 Church's: British Elegance
For the discerning gentleman seeking British elegance, Church's shoes boast traditional craftsmanship and attention to detail.
5. Pros and Cons of Formal Shoe Styles
Let's analyze the various formal shoe styles and their respective pros and cons:
| Style | Pros | Cons |
| --- | --- | --- |
| Oxfords | Timeless and sophisticated; Ideal for formal events | May feel too formal for some semi-casual occasions; Limited color and style variations |
| Derbies | Versatile and comfortable; Suitable for both formal and semi-formal settings | Not as sleek and formal as Oxfords; May not be appropriate for the most formal occasions |
| Loafers | Convenient slip-on style; Perfect for business-casual events | Less formal than Oxfords and Derbies; Limited ankle support |
6. The Significance of Formal Shoes in Different Settings
Formal shoes hold immense significance in various settings, such as:
Corporate World: Projecting professionalism and competence in the business world is crucial, and formal shoes play a vital role in achieving that.
Special Occasions: Whether it's a wedding or a black-tie event, formal shoes add a touch of elegance to your overall ensemble.
7. Style Tips: Mastering the Art of Formal Footwear
7.1 Finding the Perfect Fit
Always prioritize comfort and the right fit when choosing formal shoes. Get your foot measurements accurately and try on different pairs to find the best fit.
7.2 Matching Shoe Colors
For formal occasions, stick to classic colors like black and brown. Match your shoe color to your belt and ensure they complement your outfit.
7.3 Shoe Care and Maintenance
Invest in shoe care products to keep your formal shoes looking impeccable. Regular polishing and conditioning can extend their lifespan significantly.
8. The Featured Image: A Visual Delight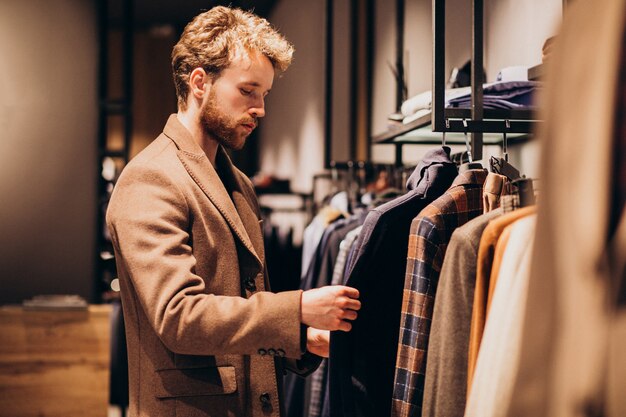 To capture the essence of formal footwear, our featured image showcases a well-dressed gentleman donning a pair of exquisite Oxfords, setting the tone for the article's elegance.
Conclusion
Formal shoes for men are more than just footwear; they embody style, confidence, and timeless elegance. Whether you're attending a high-profile event or making a lasting impression in the corporate world, the right pair of formal shoes can elevate your style to new heights. Choose wisely, invest in quality, and make a powerful statement with every step you take.
FAQs (Frequently Asked Questions)
How do I determine my correct shoe size for formal shoes?
Can I wear Derby shoes with a formal suit?
What is the best way to care for suede formal shoes?
Are there any sustainable options for formal shoes?
Can I wear formal shoes with casual attire?
How often should I replace my formal shoes?
What are some popular formal shoe styles for weddings?
Can I wear formal shoes without socks for a more relaxed look?