10 Must Have Pet Supplies for Happy Paws and Wagging Tails
1. Introduction
Welcome to our comprehensive guide on "10 Must-Have Pet Supplies for Happy Paws and Wagging Tails"! If you are a pet owner, you already know that our four-legged companions bring immense joy and love to our lives. To ensure that our furry friends lead happy and healthy lives, it is essential to equip ourselves with the right pet supplies. From safety to entertainment, we've got you covered with the top pet supplies available on PageAds.co.uk.
Assets
2. Pet Supplies for Health and Well-being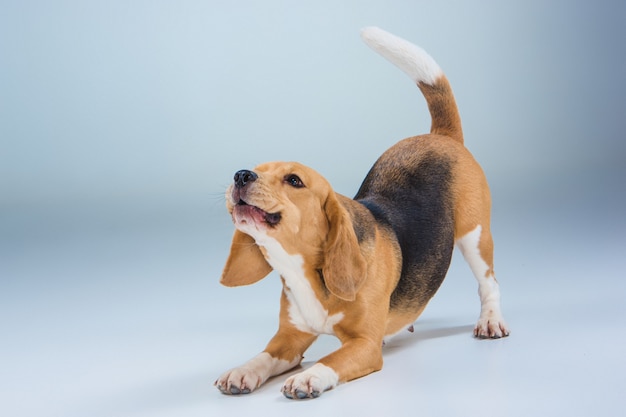 A happy pet starts with good health. Here are some essential pet supplies to keep your furry friend in top shape:
High-Quality Pet Food: Providing your pet with nutritious and balanced food is crucial for their overall well-being. Check out tips for choosing the right dog food based on their age, size, and breed.
Interactive Toys: Keeping your pet mentally stimulated is important for their happiness. Choose interactive toys that challenge their minds and keep them engaged.
Comfortable Bed: A cozy bed is a must for your pet's restful sleep. Find the perfect dog bed for your furry friend on PageAds.co.uk.
Veterinary Care: Regular check-ups with the veterinarian are vital to catch any health issues early on. Don't forget to include a pet first-aid kit in your supplies.
3. Essential Supplies for Pet Safety
Safety should always be a top priority for pet owners. Here are some must-have supplies to keep your pet safe:
Secure Leash and Collar: When going for walks, ensure your pet is on a sturdy leash and wearing a properly fitting collar with identification tags.
Microchip: In case your pet gets lost, a microchip with your contact information can be a lifesaver in reuniting you with your beloved companion.
Pet Gates and Barriers: Keep certain areas of your home off-limits to your pet to prevent accidents or damage.
Pet Car Seat or Carrier: If you travel with your pet, invest in a safe and comfortable car seat or carrier.
4. Comfort and Entertainment for Your Furry Friend
Pets love to have fun and feel comfortable. Here are some supplies to keep them entertained:
Chew Toys: Dogs, especially puppies, love to chew on things. Provide them with appropriate chew toys to keep their teeth healthy and prevent destructive behavior.
Cat Trees and Scratching Posts: Cats need to scratch to keep their claws healthy. Invest in a cat tree or scratching post to save your furniture.
Cozy Blankets and Throws: Provide your pet with soft and cozy blankets to snuggle up in during naptime.
Regular grooming is essential to keep your pet looking and feeling their best. Here are some grooming supplies you should have:
Brush and Comb: Different breeds require different grooming tools. Find the right brush and comb for your pet's coat type.
Nail Clippers: Keep your pet's nails trimmed to prevent discomfort and potential injuries.
Shampoo and Conditioner: Keep your pet's coat clean and shiny with high-quality pet shampoo and conditioner.
6. Pet Accessories to Show Off Their Style
Let your pet's personality shine with stylish accessories:
Pet Clothing: Dress your pet in adorable outfits for special occasions or to keep them warm in colder weather.
Collar Accessories: Add some bling to your pet's collar with cute charms or tags.
Pet Bowls: Choose stylish and durable bowls for your pet's food and water.
7. Travel Gear for Stress-Free Journeys
Traveling with pets can be enjoyable with the right gear:
Pet Carrier: Make sure your pet travels comfortably and securely in a well-ventilated carrier.
Travel Water and Food Bowls: Keep your pet hydrated and well-fed during trips.
Car Seat Cover: Protect your car seats from pet hair and dirt with a car seat cover.
8. Conclusion
Spoil your furry friend with the perfect pet supplies from PageAds.co.uk! Happy, healthy, stylish we've got it all! Show them love, and cherish the beautiful bond you share!
9. Explore More on PageAds.co.uk
Remember, having a pet is a lifelong commitment, and providing them with the best supplies and care is a rewarding responsibility. So, let's make our furry friends' lives full of joy, tail-wagging happiness, and unconditional love!
Note: The website PageAds.co.uk offers listings of items for sale and purchase, including pet supplies, but does not provide shipping and delivery service